Understanding the brand new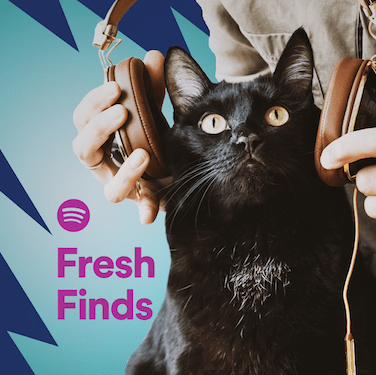 Today, my favorite personal project at Spotify since the acquisition is getting soft-launched alongside a great long piece in Fast Company about discovery at Spotify: "Fresh Finds," a weekly updated playlist of music that no one has heard yet but will break out soon. The playlist is powered by the careful and passionate work of a small team at Spotify: Kurt Jacobson, Athena Koumis, Jason Steinbach, Dan Stowell, and myself.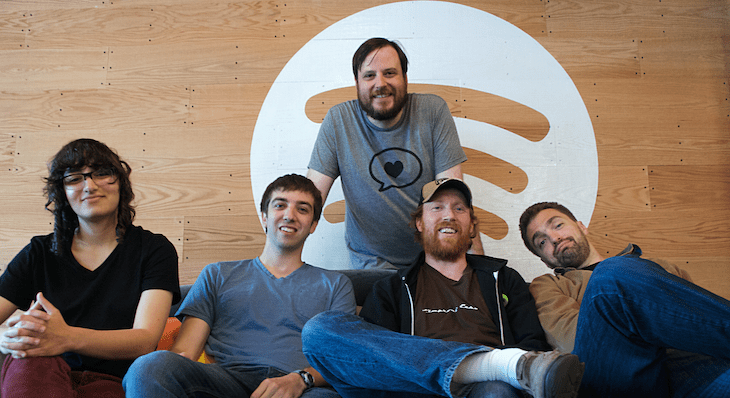 "Fresh Finds" is made possible by a scalable analysis of the musical activity happening outside Spotify: daily, we automatically find artists people are talking about on music blogs and news sites more often and with more intensity than their playcounts should suggest. These are the artists that find fans through word-of-mouth, shows and the hard work of making unique music that connects to at least one person. We then filter those artists through a real time analysis of Spotify listening behavior and weekly generate a list of brand new songs that we think we will gain in popularity the next week.
Here's Fresh Finds, updated weekly on Wednesdays:
The listener activity that happens to music deep in this brand-new, unheard part of the spectrum is hard to automatically understand. It comes from nowhere, and people discover it from other people, often outside of our platform. They read music blogs and press, or a friend in the know passes on a link. It's not based on popularity or audio or likes or clicks. Some of these Fresh Finds had virtually no plays when data indicated we should publish them on the playlist. Watching a brand new artist release a brand new track with no connection or external push and seeing it at first slowly, then rapidly gain in plays on Spotify has been life-affirming.
I see recommendation, filtering, or prediction of this "brand new" as a new artistic frontier in music understanding. Every music data scientist wants to help artists and listeners, but the quantity of known good that a precise recommendation for a well known band earns all but vanishes when stacked up against the connection between a new unknown and her new fan base. I'm ecstatic to help that process even a little bit.
My favorite jams from the past 6 months of Fresh Finds:
Since Fresh Finds started working internally for us early this year, I've discovered more music there than from any other technology or web site or service I've ever used. It's been a great pleasure to hear new musicians' fresh new work every morning. I've seen more local shows, I've helped new artists get booked, I awkwardly excitedly tweet about artists, and I've never felt better about the future of music.
I hope you enjoy Fresh Finds, and I can't wait for the next thing we can do with its potential.
---